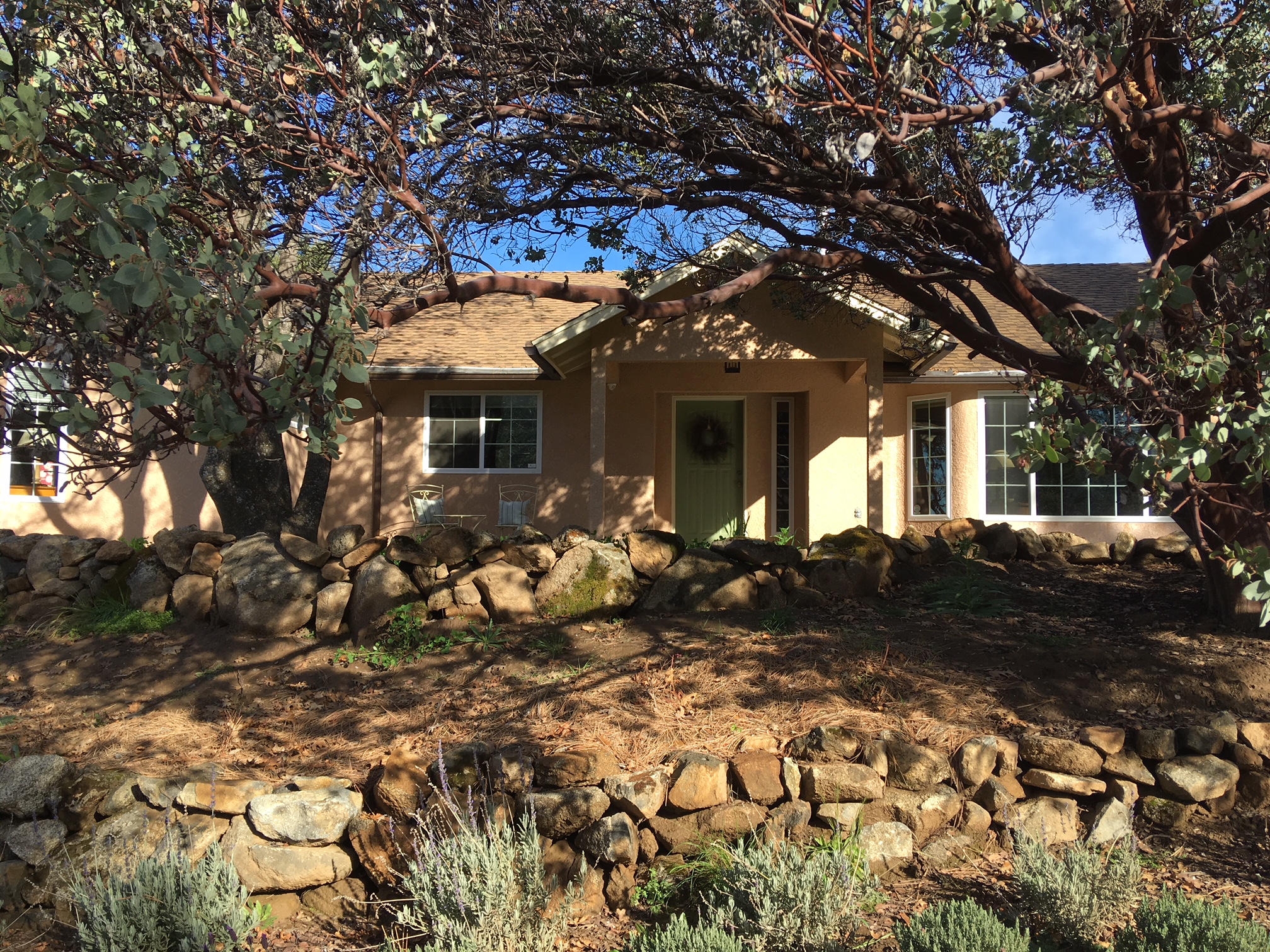 At a half-mile away from our closest neighbors and 10 miles from the closest town, you can be assured of a peaceful, quiet, and comfortable stay.
Enjoy a old movie or a current release from the comfort of your room or borrow a book to read during your stay from our library. We have free WiFi throughout the house.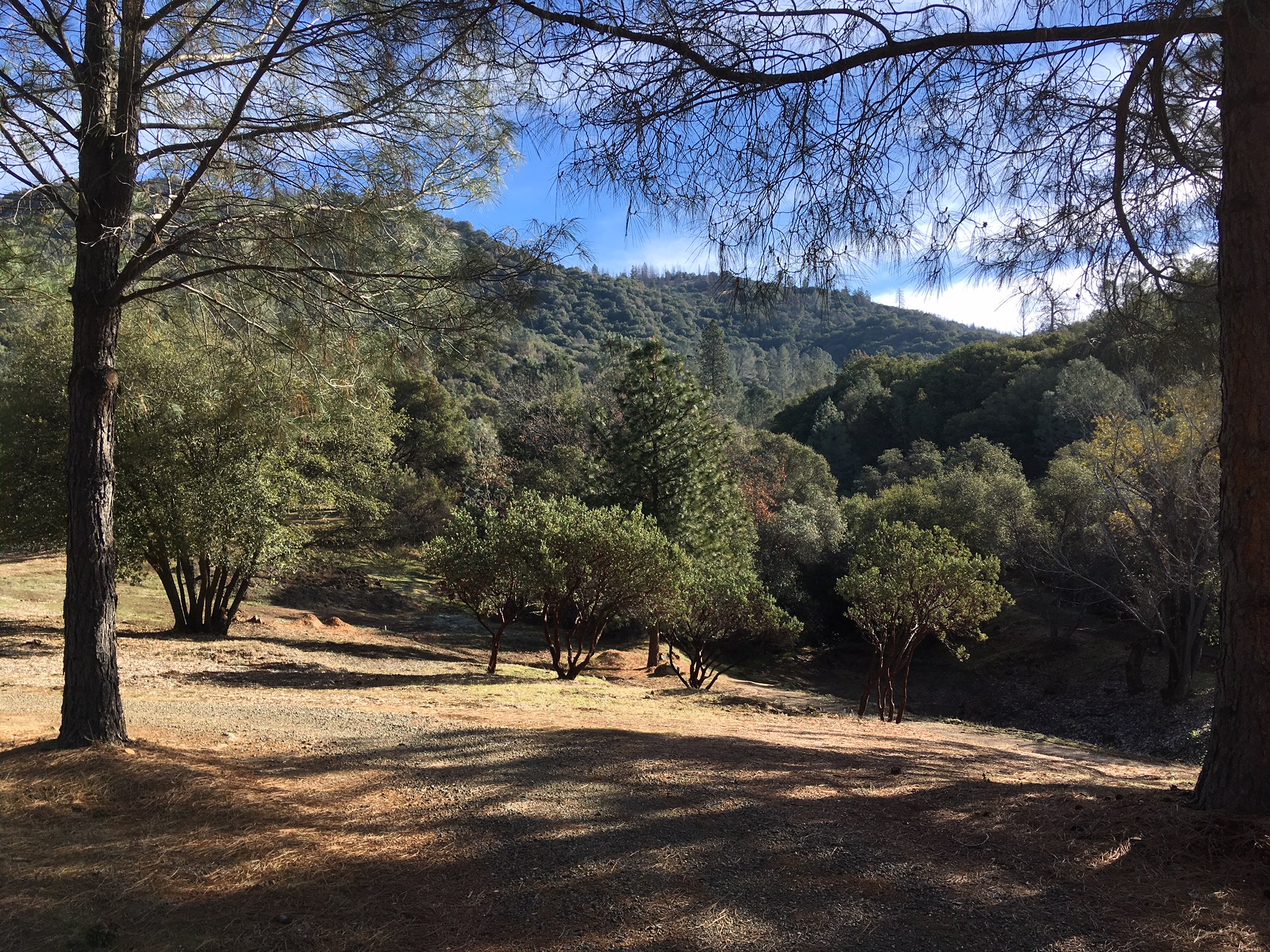 Located in the Oak-Pine band on the western face of the Sierra Nevada foothills, we are blessed with beautiful vistas, ponderosa and grey pines, live oaks, and manzanita which stay green all year round. Enjoy nature by taking a hike through the property on one of our several trails. Check out our Field Guide.
If you like to view the stars and would like to see the Milky Way, nothing beats the nighttime view from our granite rock outcropping. With no city light interference you get a spectacular show. Guided tours up the trail to view the stars can be provided.
We always look to find the freshest, organically grown produce to serve our guests. Some of the food comes directly from our garden or like our blackberries grows wild on the property. The eggs we serve are fresh off our farm, we harvest our own honey and we are unapologetically gluten free (but you wouldn't know it when you taste our breads and pastries). We take special care to address all food allergies and offer vegetarian, vegan and paleo fare when requested.
Learn more about the breakfasts we offer by clicking the link below.